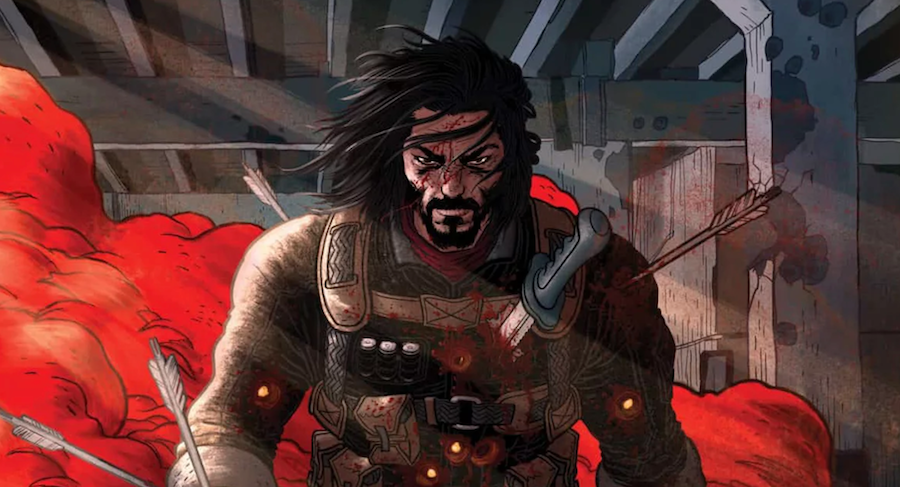 Noted immortal Keanu Reeves to bless our lives with a comic book in October.
Noted immortal man, Keanu Reeves, is writing a comic book with the help of bestselling graphic novelist Matt Kindt. Called BRZRKR, the first of 12 issues will debut in October just in time to save the world / distract us from the presidential campaign / give us something to do in day 700 of lockdown, and "centers on a violent demigod wandering the earth for centuries, searching for answers about his own existence." No word yet if it is autobiographical.
Said Reeves—who is 55 going on 1,300—of why comics, and why now: "I have loved comics since I was a young kid and they have been a significant influence on me artistically." Thus confirming the existence of comics in the seventh century CE.