ONE DAY IN DECEMBER BOOK REVIEW ONE DAY IN DECEMBER BOOK REVIEW      Anyone who believes in true love or is simply willing to accept it as the premise of a winding tale will find this debut an…   READ REVIEW ONE DAY IN DECEMBER BY JOSIE SILVER ‧ RELEASE DATE: OCT. 16, 2018   True love […]
Dr. Nora Walsh wonders how her seemingly perfect life turned upside down so quickly. After she discovered her boyfriend was cheating on her, Nora realized she had accommodated his every wish for their life together. Deciding there is nothing salvageable for her in Toronto, she decides to try the life of a small-town doctor for two years; she can rediscover herself and save money toward a down payment on a home. Nora surprises herself by enjoying life in the charming tourist town of Moonflower Bay, and she quickly befriends local woodworker and fisherman Jake Ramsey. Jake has lived in town his entire life, but everyone gives him a wide berth out of respect for his profound grief. Four years earlier his son died of the flu before his first birthday, his marriage broke up soon afterward, and then his mother died of breast cancer. Jake has spent years alone, dealing with the waves of grief that are his constant companion. But something about Nora's warm acceptance unlocks Jake, and he finds himself able to share his feelings of sadness, loss, and guilt. The pacing of the friends-to-lovers plot is perfect: Nora and Jake bond over home repairs and her pet dog, but eventually they enter into a secret "friends with benefits" arrangement. They pledge to keep the entanglement from becoming "romantic"—Jake is convinced that part of him is dead, and Nora intends to leave town. As their emotional attachment deepens, Jake and Nora each have to evaluate whether they are willing and able to take another risk on love.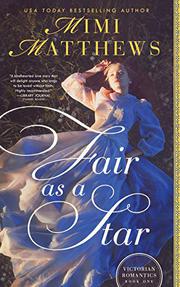 Beryl Burnham suffers from clinical depression, or "melancholy," as it was known at the time. Though she keeps busy to hold the sadness at bay, Beryl can never fully escape it. After an overdose of sleeping powder, she is whisked off to Paris with her aunt to rest and recover. Beryl returns home to her small English village and must face her fiance, Sir Henry Rivenhall, a wealthy man who is ruled by practicality. He has no tolerance for Beryl's silly "emotions" and believes bearing children will cure her of her selfish sadness. While Beryl struggles to cope with Henry's accusations and ideas, her one refuge is her friendship with Mark, Henry's brother and a curate at the local church. Mark sets out to better understand Beryl's depression and tells her that he has "no expectation of curing" her. He just wants to help Beryl cope and, in modern parlance, give her the necessary tools to succeed. But as the days pass, it becomes apparent that Beryl and Mark have feelings for each other. Beryl accepted Henry's proposal because it was practical. But she soon realizes that she must find a way to extricate herself from the arrangement and embrace her feelings rather than push them aside. Matthews constructs a romance that is built on empathy and trust, demonstrating that it's not just brute strength or power that might attract a person. In addition to offering a sweet romance, the author deftly addresses the importance of bringing mental health treatments out of the shadows. And just as she explores the depression that underlies Beryl's need to stay busy, Matthews exposes the darker side of a pretty English village where malicious gossip and unrealistic expectations can render incredible harm.